PHNOM PENH HOUSE is now open in the city of Alameda. Hope to see you there...

Thank you.

ANNOUNCEMENT: We are still in the process of transferring the beer and wine liquor license to the Webster Street location in the city of Alameda. Unfortunately we are not allowed to serve alcohol in the premise at this time. We are working diligently to get the transfer done, but unfortunately we do not have a time frame. Please check back for updates. Thank you for your patience.


We moved to 1514 Webster Street in the City of Alameda. Even though we are sad to leave the Chinatown location after being there for 30 years, we hope that we will continue to see all of our wonderful FAMILIES at the new location. Thank you.


Welcome to Phnom Penh House Restaurant where you can get a taste of South East Asia in the Bay Area! Established in 1986, we are a family-owned and operated restaurant dedicated to providing you with excellent cuisine in a friendly and warm atmosphere. We currently have two locations, one in the city of Oakland and one in the city of Alameda, California. We hope to see you at one of our locations in the near future.

Thank you for visiting our site.



Check us out on: Check, Please! Bay Area Review.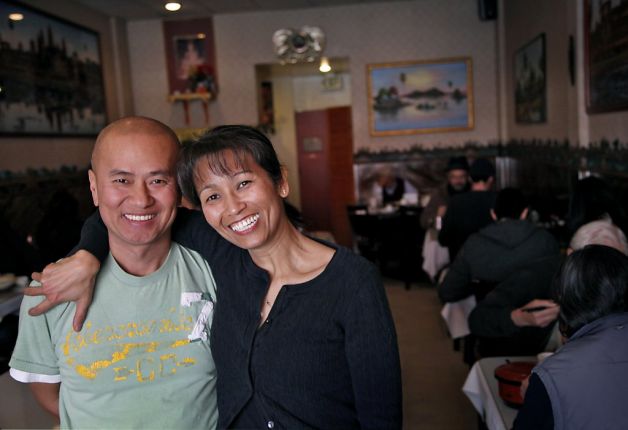 Siblings Ty and Linda Do run Phnom Penh House in Oakland, Calif. They pose for a photo on Friday, December 6, 2013. Photo: Preston Gannaway, Special To The Chronicle